The NAHF Announces New Board Leadership
---
DAYTON, Ohio – January 18, 2023 – The National Aviation Hall of Fame announced its Board of Trustees has elected aviation and aerospace attorney James E. Cooling as board chair and business aviation leader Douglas Schwartz as vice chair.
With the organization engaged in the transformation of its Heritage Hall and Education Center in Dayton, Ohio, and working at the forefront to deliver elementary aviation education, these aviation and aerospace leaders will take charge at a particularly consequential time.
"Jim and Doug have well-earned reputations as respected and visionary leaders in the aviation industry. The NAHF has built significant momentum under the leadership of outgoing chair Michael Quiello and Vice Chair David Brixey. They will ensure our future as an organization dedicated to honoring aviation legends and inspiring future leaders," said NAHF Interim President and CEO Aimee Maruyama.
"As the nation's only Congressionally chartered aviation hall of fame, The NAHF is widely respected for its unique role in spotlighting the individuals who have built the rich past, present, and future of American aviation," said Cooling. "I look forward to continuing to work with fellow members and the incredible staff that make up this organization to honor, celebrate, and share the stories of the 256 men and women enshrined in the NAHF who have significantly contributed to the advancement of our nation's aerospace legacy."
"With its newly launched, comprehensive STEAM aviation education program and the ongoing transformation of its Heritage Hall and Education Center, the NAHF is leading the charge to inspire and build the aviation workforce of tomorrow," said Schwartz. "It is a privilege to represent such a dynamic and important organization."
The NAHF Board of Trustees provides guidance and leadership in developing the organization's educational vision, programs, and annual enshrinement. Twenty-one aviation and aerospace leaders serve on the NAHF Board.
The new board chair and vice chair were elected at the December meeting of the NAHF Board.
###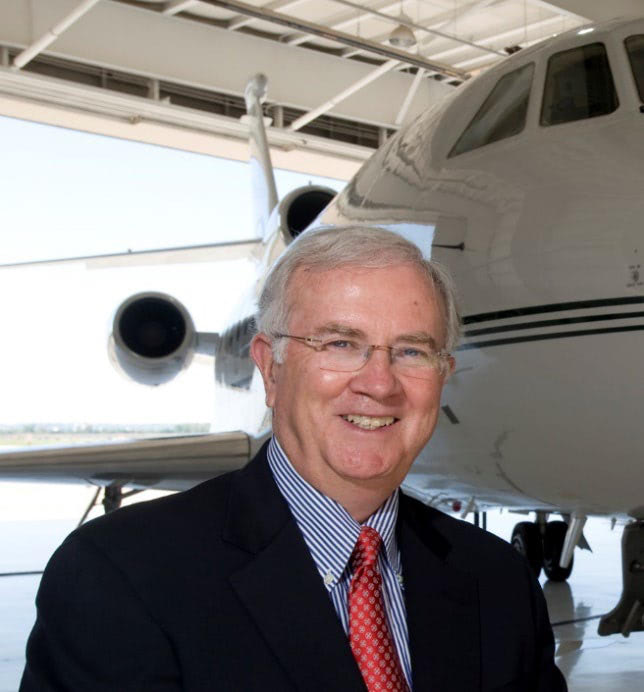 James E. Cooling (Jim) is the founding partner of the Kansas City based aviation law firm of Cooling & Herbers, P.C. The firm represents corporate operators, aircraft owners, air charter operators, urban air mobility (UAM) operators, as well as other aviation-related businesses in the acquisition, sale, leasing, financing, and taxation of aircraft, including FAA, IRS, and SEC compliance.
Mr. Cooling is a 1968 graduate of the University of Notre Dame Law School and received his B.A. from the University of Missouri in 1965. He is a member of the Missouri Bar Association and the Lawyer Pilots Bar Association, a Fellow of the American Bar Foundation, and is admitted to practice before the U.S. Supreme Court. He is an aircraft owner and pilot holding commercial, instrument, multi-engine and flight instructor ratings with a Cessna Citation jet type rating.
He is a past member of the Board of Directors of the National Business Aviation Association (NBAA), a past Chairman of the Aviation, Transportation and Space Law Committee of the Missouri Bar, past President of the Aviation Insurance Association, a member of the Aviation and Space Law Committee of the American Bar Association, a member of the Aircraft Owners and Pilots Association and the EAA Legal Advisory Council. He received the NBAA John H. Winant award for a lifelong contribution to the aviation industry. He was elected to the Board of Trustees of the National Aviation Hall of Fame in 2011. Jim and his wife, Ann, reside in Kansas City, Missouri.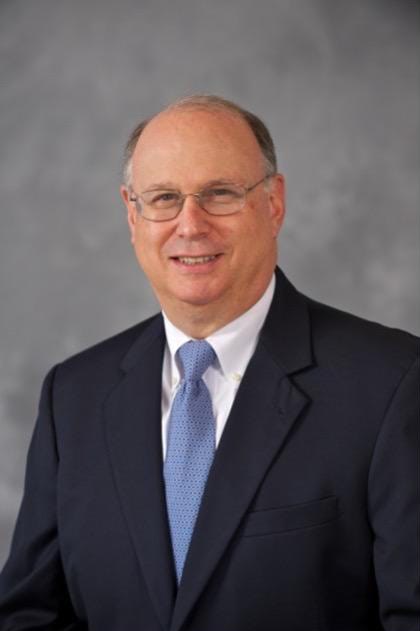 Douglas Schwartz is an experienced business aviation leader with over 40 years of experience in aviation management, strategic planning, flight operations, operational risk management, flight crew training, and aviation human factors. Since retiring in 2016, he continues to share his knowledge and experience as an independent consultant (Cardinal Aviation Advisors, LLC) and also functions as Vice President, Operational Excellence. He retired from ConocoPhillips, where he led the company's Global Aviation Services team, responsible for providing safe and efficient air transport for more than one million passengers annually. Prior to joining ConocoPhillips, Doug was Director of Aviation for AT&T Corporation. He began his aviation career with FlightSafety International, where he served in various leadership and technical roles.
In addition to his service to the NAHF, Doug currently serves on the Technical Advisory Committee of Corporate Angels Network. He is a past member of the National Business Aviation Association (NBAA) Board of Directors, International Business Aviation Council (IBAC) Governing Committee, and Flight Safety Foundation Board of Governors; and a recipient of the Aviation Week & Space Technology Laurels Award, Flight Safety Foundation Meritorious Service Award, and NBAA John H. Winant Award.
Doug has more than 4,500 flying hours with type ratings in the Dassault Falcon 2000, Falcon 20, and Learjet. He and his wife Pat reside in The Woodlands, TX.