The National Aviation Hall of Fame Reveals the"Class of 2022"
---
Two iconic history-making pilots, the inventor of Blended Winglet, an aerospace Software Engineer mastermind, and an aerospace hero are all included in this remarkable group.
DAYTON, Ohio – December 6, 2021–The National Aviation Hall of Fame (NAHF) is thrilled to announce the individuals who have been selected for its 2022 Enshrinement. NAHF Board of Nominations Chair Tom Lodge and NAHF President and CEO Amy Spowart revealed the Class of 2022 before an audience of over 200 attendees at the Fall Awards Dinner of the National Aeronautic Association (NAA) in Washington, D.C. Attendees of the NAA's annual banquet included the Air Force Chief of Staff General Charles Brown, Jr., Space Force Chief of Space Operations General John Raymond, NAA award winners including the Statesmen and Stateswomen of Aviation, the McKay Trophy Awardees, and many industry leaders and special invited guests. 
Each year, the NAHF Board of Nominations, a voting body comprised of over 130 aviation professionals nationwide, selects from a prestigious group of nominated air and space pioneers to be recognized for their achievements with induction into the NAHF. Since its founding in 1962, 254 people have been honored with enshrinement into the only Congressionally chartered, aviation hall of fame in the United States.
"We believe that this is an excellent class and we are already looking forward to their induction in our home, the Birthplace of Aviation, Dayton, Ohio", NAHF Board of Nominations Chair Tom Lodge said. "From pioneers Brown and Mock to visionaries Clark and Hamilton, and to aerospace hero Musgrave, the NAHF's Class of 2022 represents the best in aviation. We applaud the Board of Nominations for their challenging and thorough work." 
The NAHF Class of 2022, who will be inducted at the 59th Enshrinement Dinner & Ceremony on September 24th, 2022, in Dayton, OH, is a diverse group representing a broad range of enduring contributions to both the advancement of flight and human exploration of space: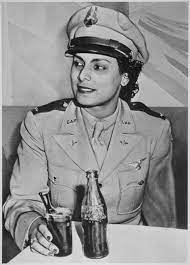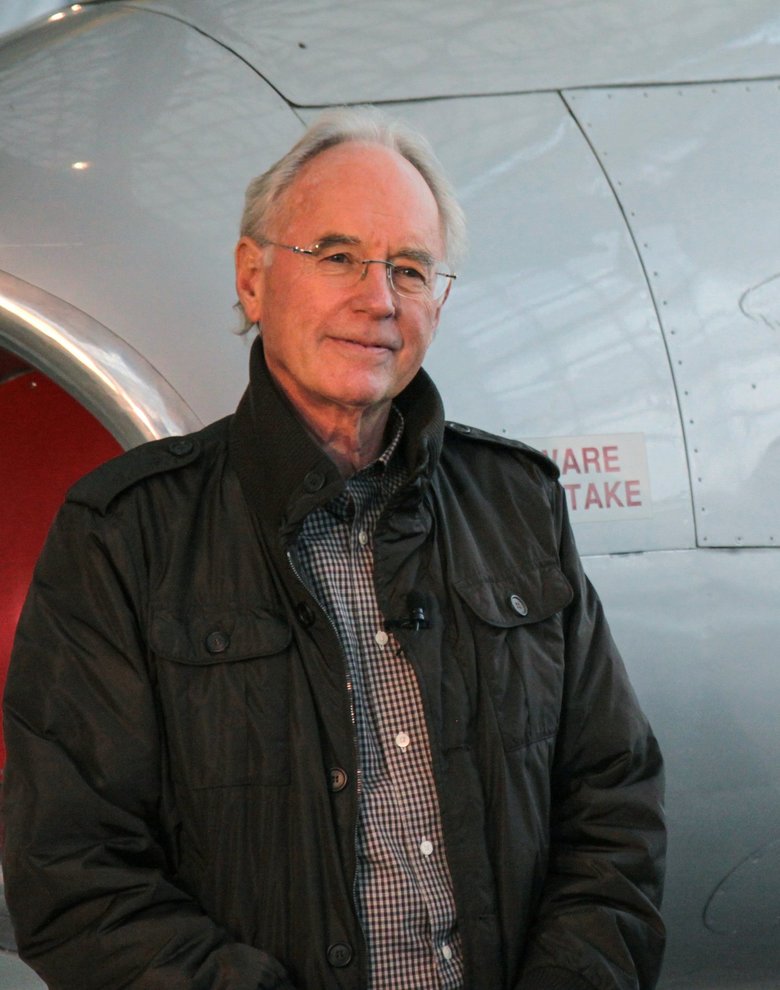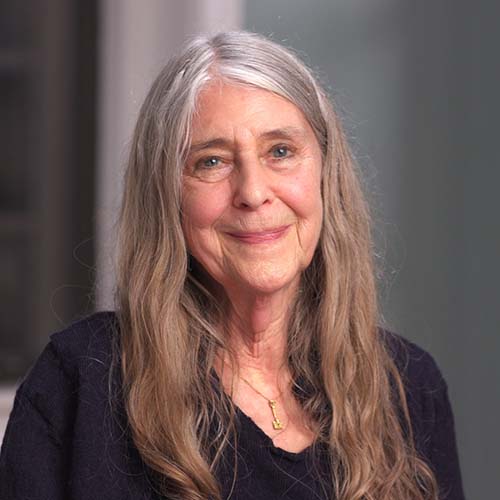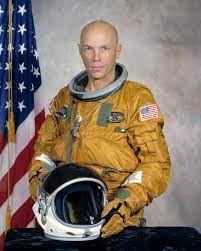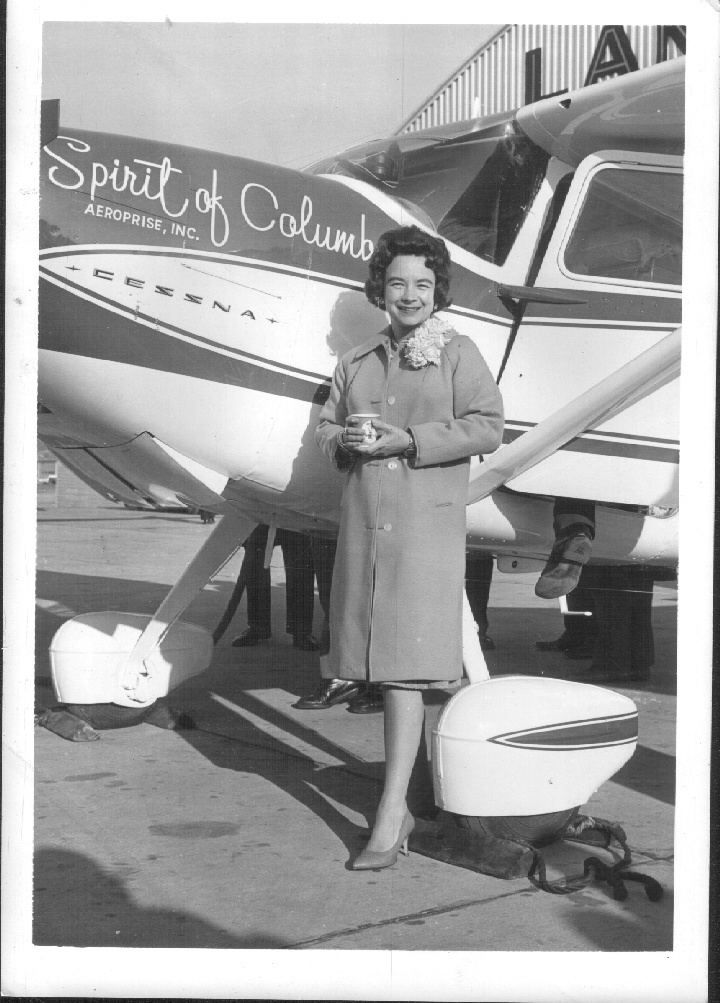 ---
The Class of 2022 will be joined by the Class of 2020 for induction in Dayton. Pilot and aviation journalist Pete Muntean is lined up to be the emcee of the event and award-winning journalist Miles O'Brien will host a panel discussion of Enshrinees and aviation legends as part of the weekend activities. The event will be held in conjunction with Wright State University's Festival of Flight. The NAHF is a proud partner of the National Aviation Heritage Area (NAHA) and will highlight many of the region's aviation heritage partners during the Enshrinement events.
Partnerships, sponsorships, and ticket sales will be available in early 2022. Please contact the NAHF and watch our website for Enshrinement details.
---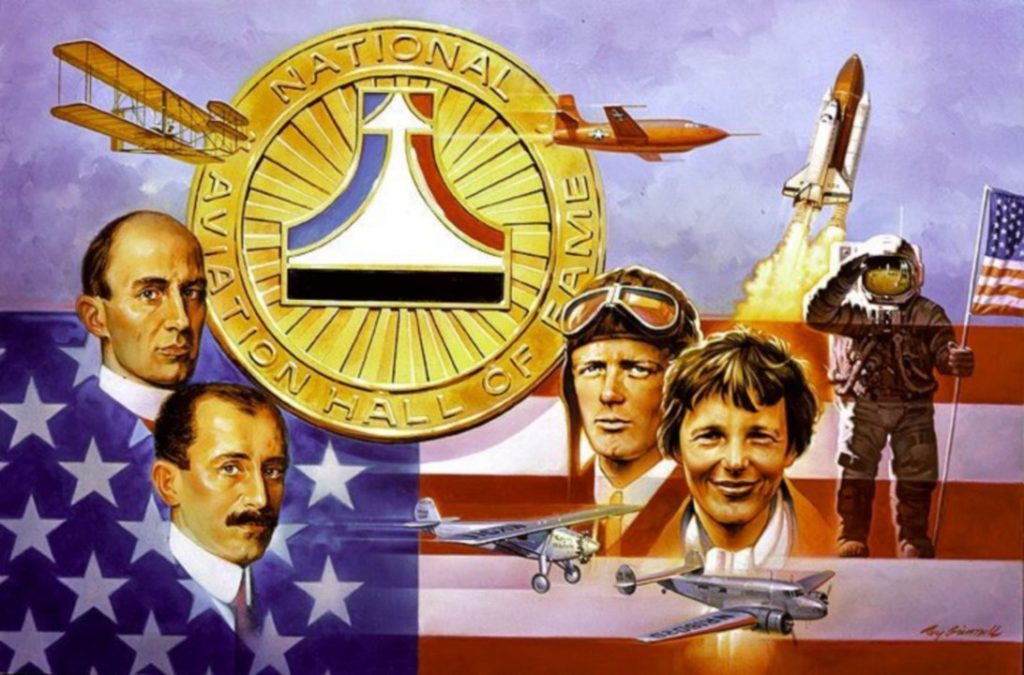 About The National Aviation Hall of Fame- Formed through an Act of Congress in 1964, the National Aviation Hall of Fame (NAHF) is dedicated to honoring America's aerospace pioneers. Considered by many to be a true national treasure, the NAHF serves as the only Congressionally-chartered aviation hall of fame and works tirelessly to confidently promote the vision, innovation, skill, and courage of the national heroes who lent their genius to further our nation's aerospace legacy.  
 
Founded and based in Dayton, OH, the NAHF is committed to informing the public of American aviation heroes, their accomplishments, and their impact on advances in aviation from Early Flight to Space Travel. The NAHF strives to create a distinctive educational resource that will inspire future generations to appreciate our nation's extraordinary aviation heritage and the men and women who created it.